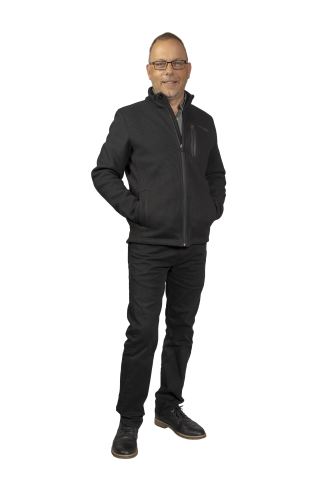 Mobile: 902-303-7995
Office: 902-569-2542
Pete is a true island boy, born and raised in Summerside, PEI, and currently lives in Springfield, PEI with his wife, two children, and his golden retriever. Music is a big part of Pete's life; he spends most weekends on a stage somewhere on PEI.
Pete started working at the young age of 9, cleaning a local theatre. In his teens, he spent days following his father, who was a power engineer. These experiences helped him gain a solid foundation for his future career. In 1996, he began working in cleaning and maintenance in large commercial buildings and multi-unit apartment buildings with a local investor. He eventually worked his way up, returning to school to learn key elements he needed to grow his skills.
Pete then graduated into a management position, overseeing maintenance, cleaning, trades, and controlling multi-million-dollar budgets. In 2005 he stepped into the role of manager for a large firm, overseeing day to day operations for commercial buildings across PEI. It was in 2010 that Pete got the bug to venture out in the entrepreneur world, opening his own fast-growing Property Management Company. In 2015 he expanded his business, taking on a partner. He then opened a property maintenance company, successfully serving his clients, and is branching out to serve clients in the general public. Pete's group of companies and the teams he built to serve have formed a unique HUB of investing focused businesses to help his clients
With Pete's passion for property investing, continuously growing knowledge, and years of previous experience, he easily seized the opportunity to successfully invest in his own apartments. Pete's opinion and expertise are of growing value to his clients, and he works tirelessly to provide the best possible service to his investors. Constantly looking for new opportunities, Pete went back to school and acquired his Real Estate License here on Prince Edward Island. Known as The PEI Apartment Guy, Pete is now a Real Estate Sales Representative with Powerhouse Realty PEI Inc., a fast-growing, service-oriented Brokerage, which strives for continuous education in all aspects of the real estate field in order to provide superior service to clients.
Give Pete a call, for his combined focus on helping property investors end to end when Buying, Selling, Managing and/or Maintaining their investment properties! Pete's favourite saying is: Work Hard …and Play Safe..!!
No Properties Found!
Try to broaden your current search criteria